Drone designs
Here are the three models of drones I currently use, one of them being built from scratch.
Wizard X220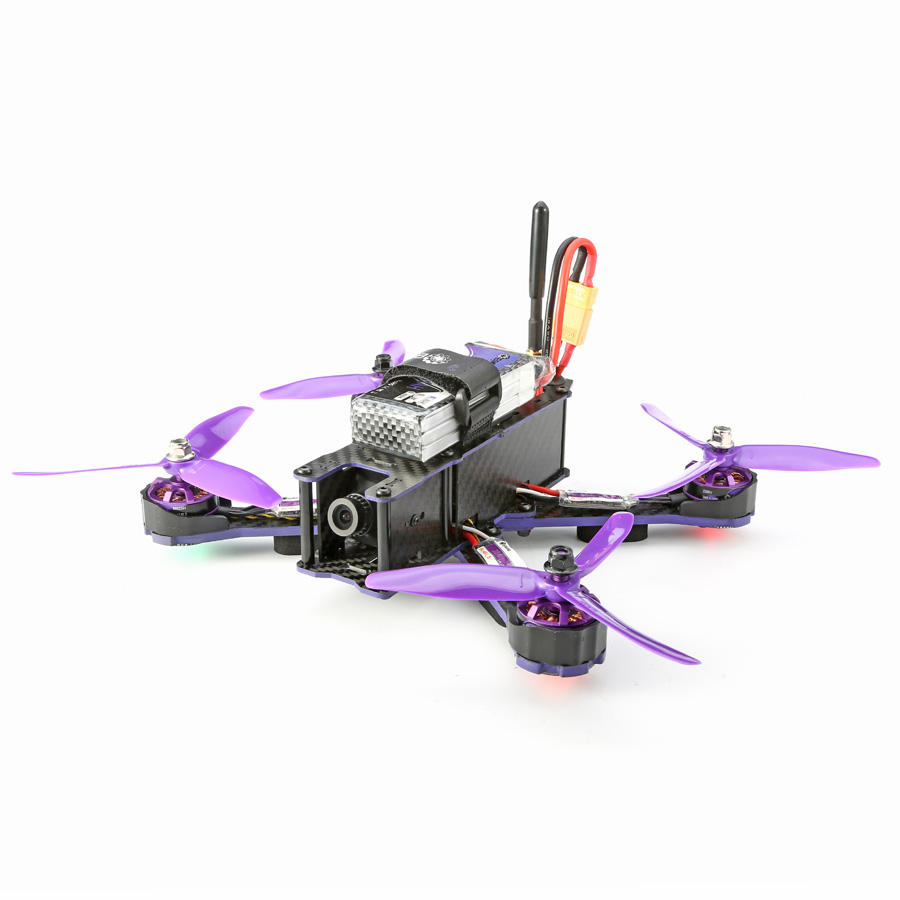 The Wizard X220 is the first FPV drone I've ever had, its easy to controll and pretty stable. It has taken quite a beating (included a fire once) and it still works perfectly fine, as it is basically a brick with propellers. Nowadays I use it to fly LOS (Line of Sight)
Frog Lite X218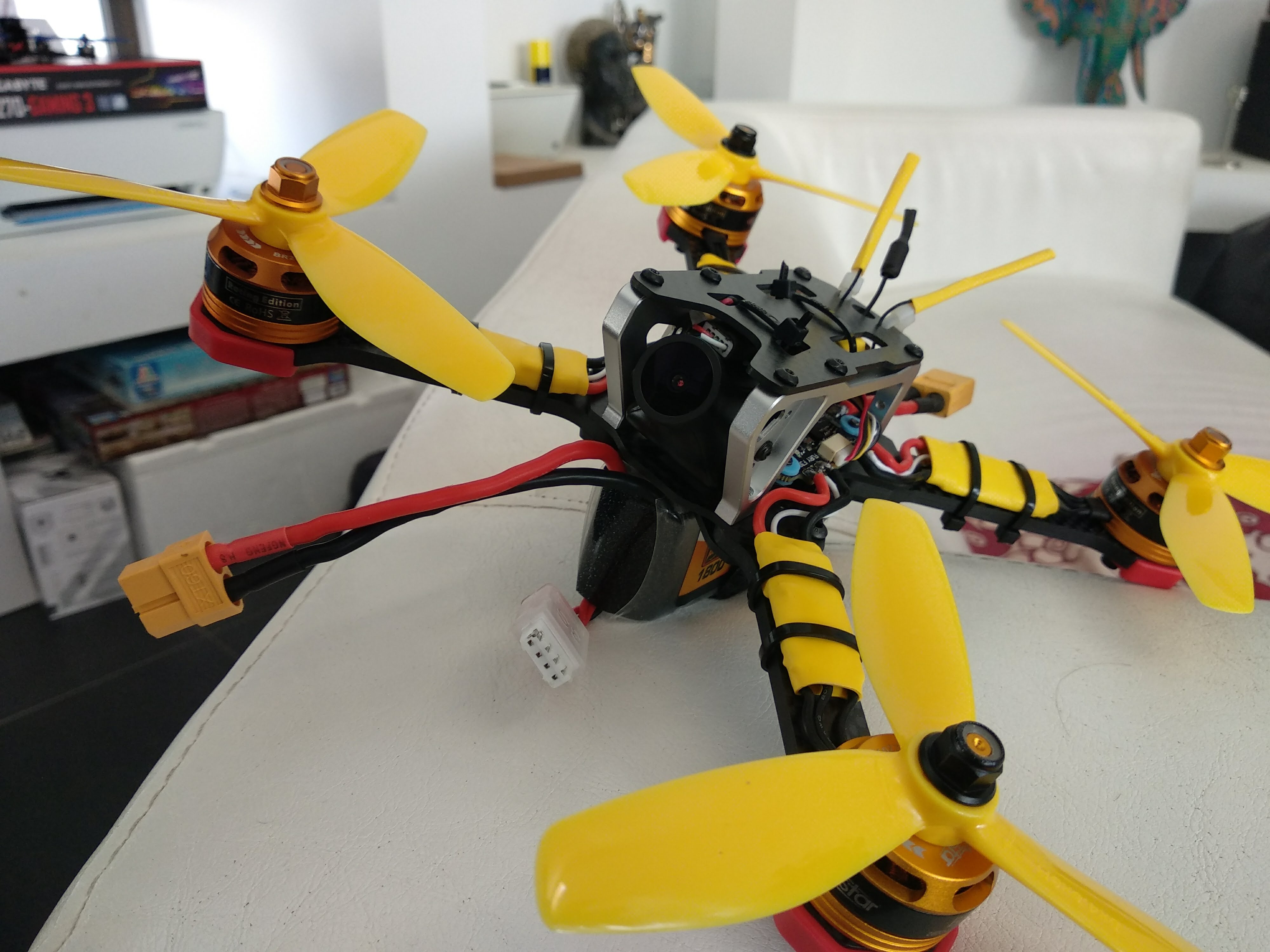 The Frog Lite is the second drone I've built from scratch (the first not being in this list)
It's a really well-rounded drone in all aspects, like speed, maneuverability, stability and ease of use.
It is currently broken down because I accidentally crashed it into a pillar's corner, breaking the camera lens and part of the flight controller board.
Diatone Crusader GT2 200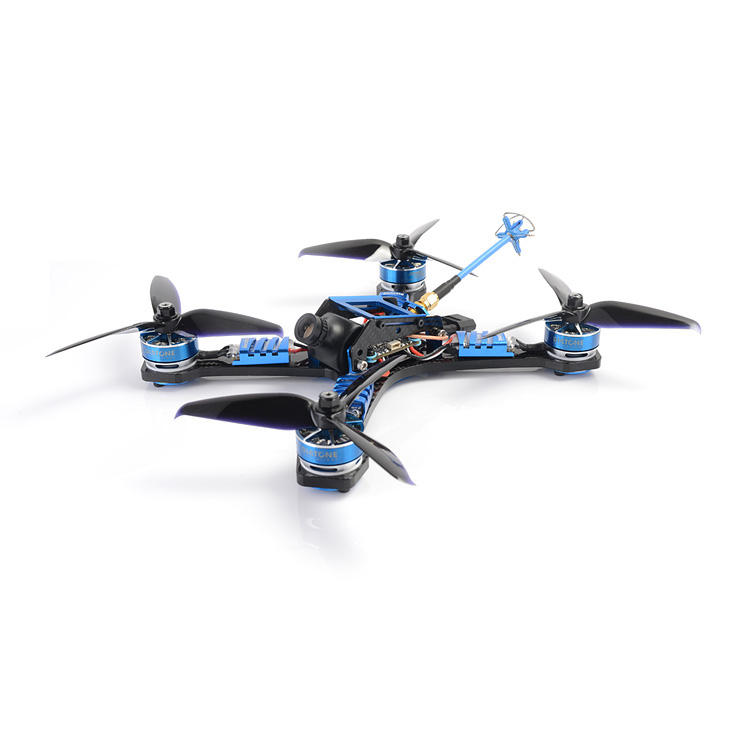 The Diatone Crusader GT2 200 is the most powerfull drone I have. It is absurdly fast, agile and really difficult to dominate as it is very nervous, it also destroys batteries, but it is a joy to pilot. It has an insane top speed of 160 km/h and its the only drone I have with a 5mm thickness bottom plate and a full epoxy covered carbon fiber frame.